Kim Kardashian West has one less thing to worry about, at least legally speaking.
UPDATED 5:30 p.m. EST: Tuesday afternoon, Kim Kardashian weighed in on the rumors that Yeezy Season 7 will include no apparel or accessories, and called into question the credibility of the Yeezy Mafia Twitter account that sparked the rumors in the first place. "How can a verified account represent Yeezy with false information?" she asked on Twitter. "You do NOT work for Yeezy and NOT affiliated. How are you gonna believe an account that posts fake color ways?"
Yeezy Mafia's original tweets have now been deleted.​​
See original story below.
Reports came in Tuesday afternoon alerting the universe that Kanye West had invited stockists to an "empty" showroom for a surprise meeting. The purpose of this meeting, allegedly, was to reveal that Yeezy Season 7 will include no apparel or accessories because West wasn't able to pull off his vision for the collection.
Kim Kardashian has been spotted recently wearing presumed samples from Season 7.
If Tuesday's reports represent a final stance, however, the designs will not make the leap to actual products available to the public. Additional tweets from Yeezy Mafia, citing unknown sources, compared the eventual Season 7 rollout to West's Season 2, i.e. a shoes-driven affair:
At the time of this writing, additional info on this arguably artful development was scarce. Given that anyone who attends such a showroom meeting most likely has to sign an agreement saying they won't blabber to publications, this may be all we get until an official announcement.
5a00f58c5091f014302e3f3d
Last month, West's Warholian Yeezy Season 6 campaign took over New York City subways, turnstiles and all.
This week's TeamKanyeDaily-spotted developments on the music front include a studio set-up in Wyoming, with Tony Williams and King Louie confirmed as being in the area. Maybe Yeezy Season 7's limited release is being put in place ahead of some new music?
More from Complex
After a week of some of the biggest brands, designers, and celebrities all showing out for New York Fashion Week Spring 2018, it's now time to take a look back at some highlights. During a time when many people are questioning the importance of New York Fashion Week in comparison to its European counterparts, designers delivered some signature moments to lighten the discrediting of the festivities, even if only briefly. Brands like Helmut Lang, Opening Ceremony, Kith, Fenty Puma by Rihanna, and Alexander Wang all brought their own signature aesthetic to their respective shows. Here is a recap of some of the most entertaining shows from New York Fashion Week.
Some of the biggest celebrity cameos of the week came at Ronnie Fieg's Kith Sport show. The designer's second fashion show took place on Thursday night at the Classic Car Club Manhattan, where he showed off upcoming collections with brands like Moncler, Adidas Soccer, Champion, Iceberg, and Nike. Virgil Abloh, Scott Disick, and Carmelo Anthony were among the crowd, but two of the most memorable guests appeared on the runway. First, NBA Hall of Famer Scottie Pippen walked down the catwalk sporting pieces from Fieg's upcoming Nike collaboration. If that wasn't enough, Fieg decided to close out the show by putting a spotlight (literally) onto arguably the best basketball player in the world, LeBron James, who lip-synched the lyrics to Kanye West and Jay Z's "H.A.M."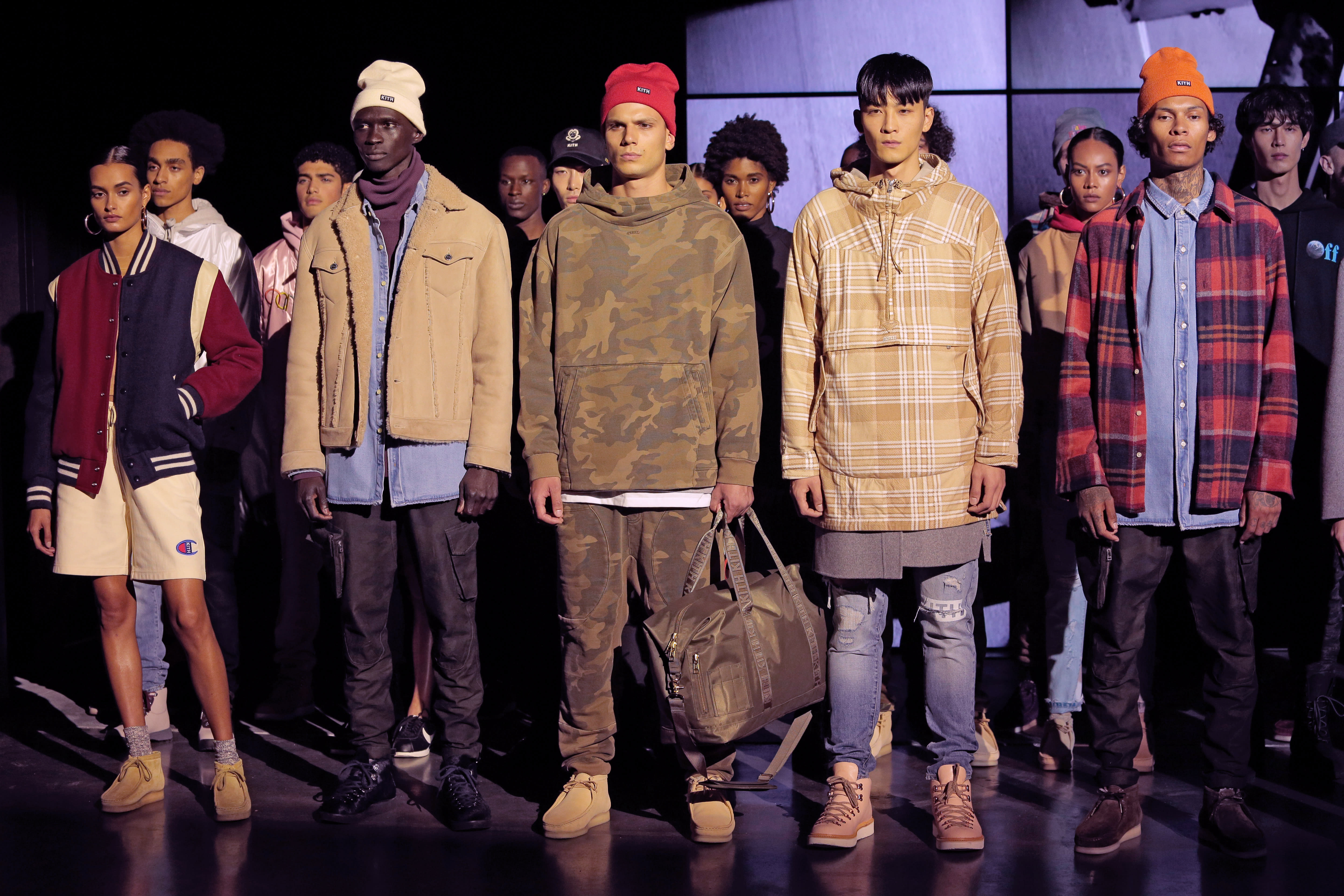 This past Saturday night, Alexander Wang took to Brooklyn to celebrate #WangFest. The mobile show included the likes of Bella Hadid and Kendall Jenner stepping out of an Alexander Wang tour bus before strutting down the Brooklyn streets. Their looks, complete with party style hats that read "WangFest," further alluded to the show's party atmosphere. Notable attendants included Kim Kardashian West and Kris Jenner, amongst others. Of course, the after party that Wang has become known for did not disappoint either. Cardi B and Ja Rule hit the stage to perform, and Dunkin Donuts, Dominos, and Budweiser took care of the food and drinks for the affair.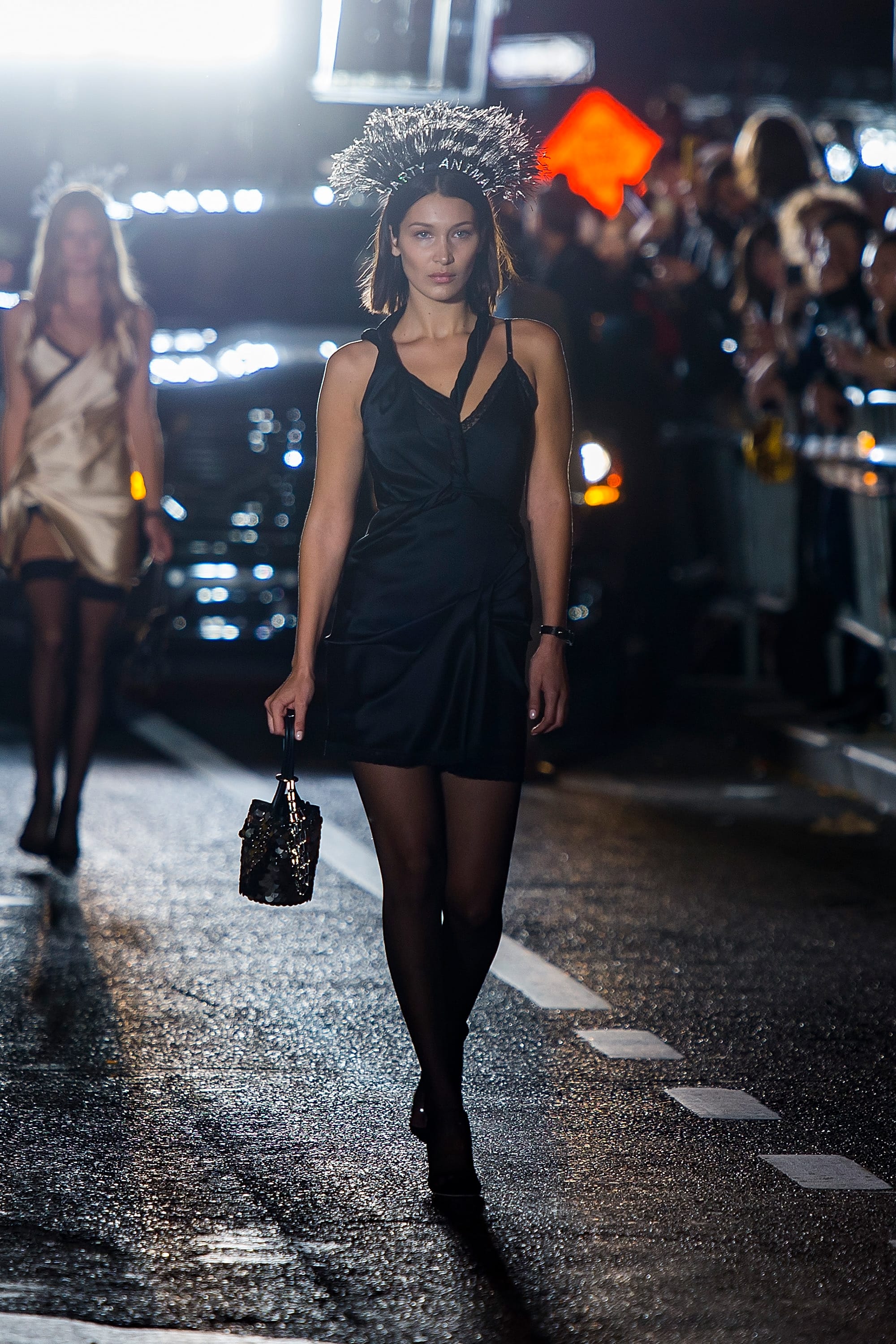 Sunday night brought about even more festivities with Rihanna showing off her motocross and surf-inspired Spring 2018 Fenty line at the Park Avenue Armory. This was Rihanna's return to New York after her last two collections were debuted in Paris. Staying true to the theme, dirt bike riders tricked off of ramps over pink sand mountains to start the show. RiRi also took her bow on the back of a motorbike. The show boasted a star-studded front row that included Cardi B, Offset, Big Sean, and Jhené Aiko, to name a few.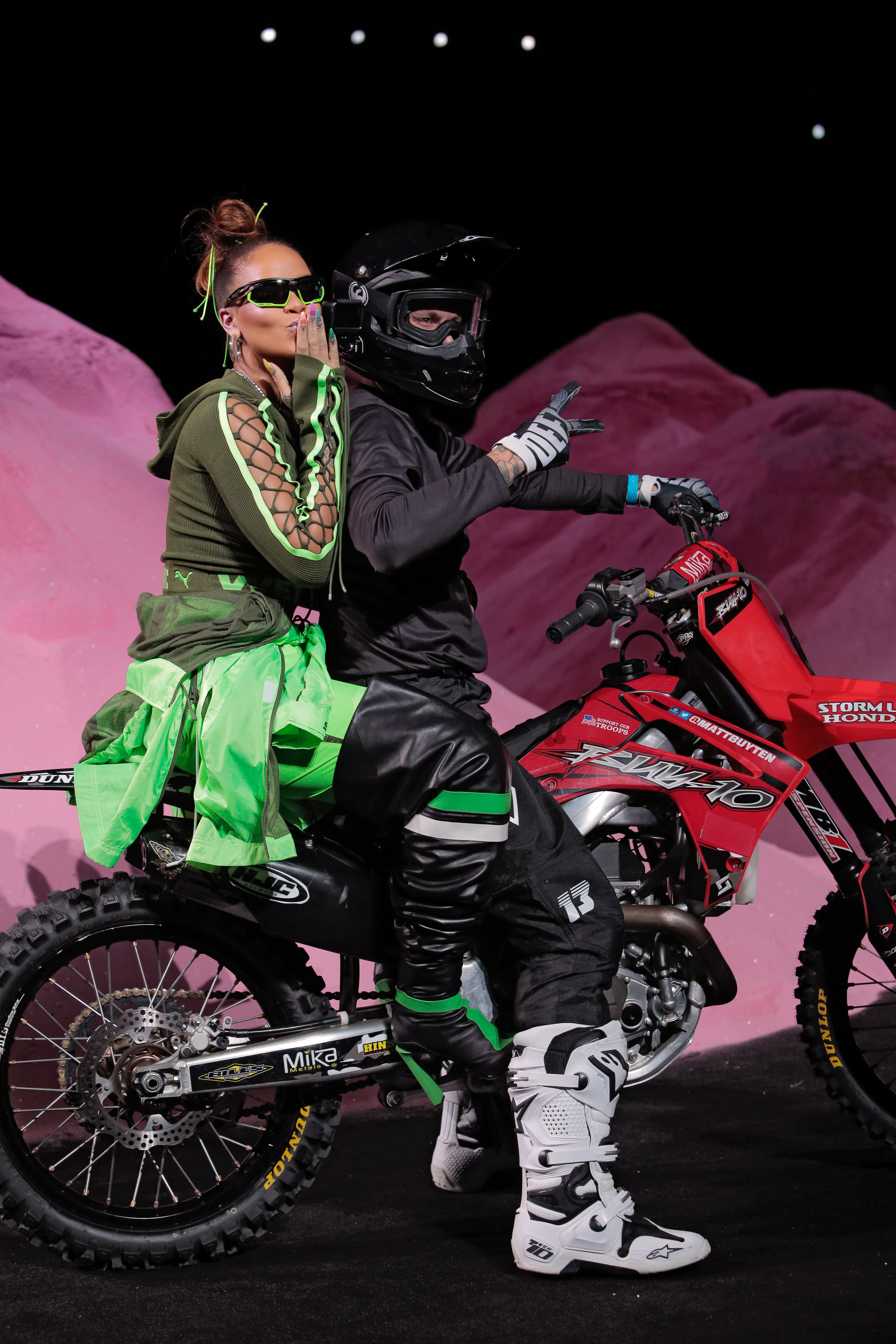 Opening Ceremony decided to show off its Spring 2018 collection a little differently as well. Humberto Leon and Carol Lim debuted their collection using a dance performance titled "Changers," which was written and directed by Spike Jonze. The collection itself featured plays on the collegiate wardrobe like varsity jackets, club T-shirts, sweatpants, and flannel shirts.
On Monday, Shane Oliver debuted his first collection for Helmut Lang at Pearl River Mart. The collection heavily referenced Lang's archive with a lot of pieces featuring fetish design, and leather accents as an added twist from Oliver. The former Hood By Air designer also included memorable head-turners—like an oversized bra that converts into a bag—in his collection. The ready-to-wear featured a line of Helmut Lang tour merch that featured red and white "HELMUT" branding throughout. ASAP Ferg, Ian Connor, Lil Yachty, Jerry Lorenzo, and more were among those who sat front row.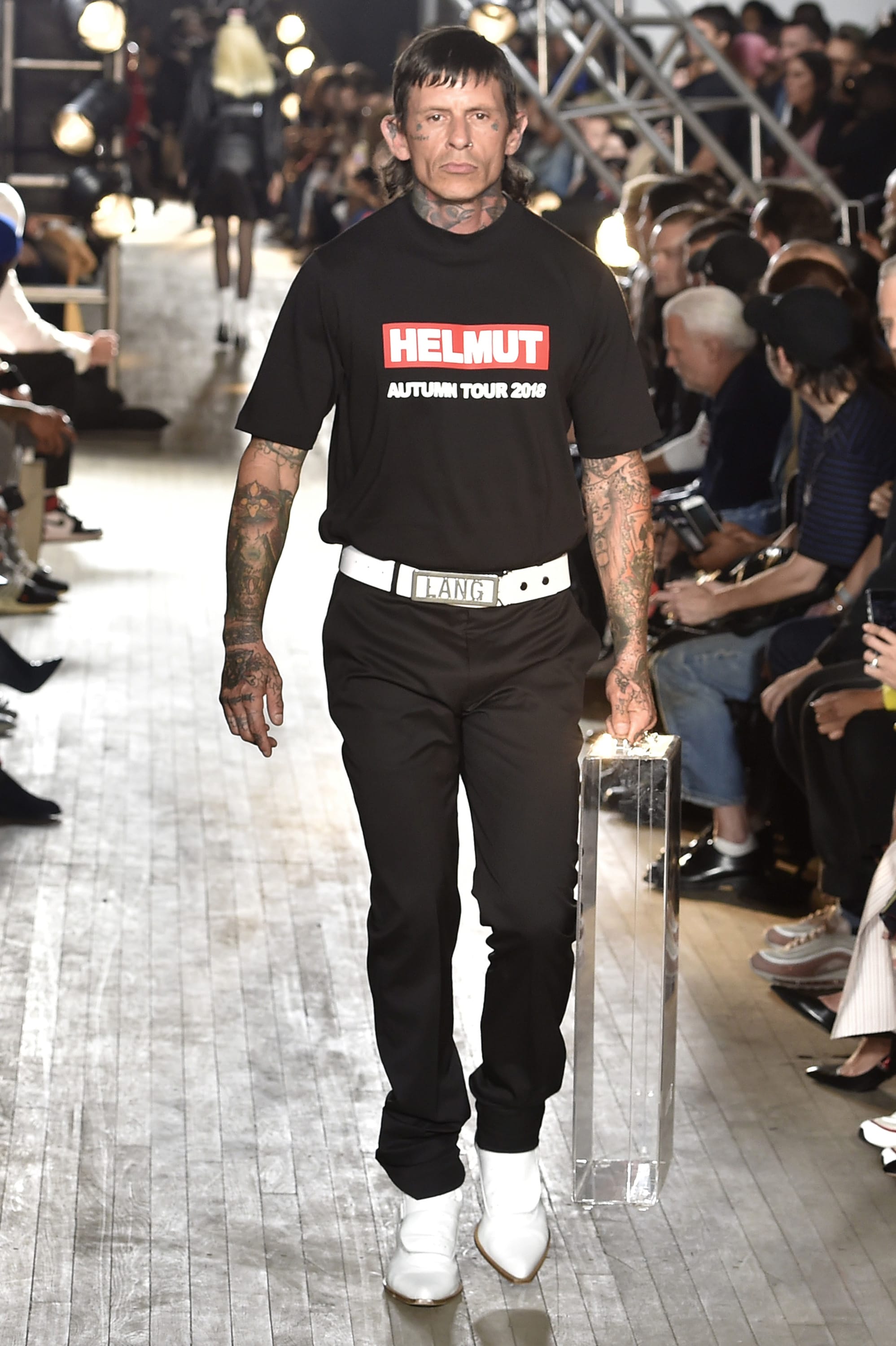 More from Complex