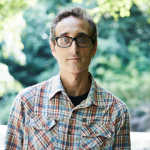 Nipsey Hussle has gotten plenty of attention lately for his business moves, his personal life, and his threats to TV news anchors. But on Monday, Hussle got notice for a whole different reason.
The rapper posted a photo on Instagram of a group of African American boys, all dressed in tuxedos, posing for a photo with a friend of Hussle. He commented in the caption that this photo showed a different image of black men and boys than normally appears in the media. However, he expressed that in a way that got a lot of people upset.
"Demonstration speaks louder than Conversation. They gone feed us every image of our men and boys but this one," he wrote. "No hyper violent…No homo sexual…No abandoners….JUS STRONG BLAC MEN AND YOUNG Men. RESPECT TO MY BIG HOMIE @bigu1 for Leading with love and intelligence. GOD IS WITH US WHO CAN GO AGAINST US 💪🏾"
His lumping in of homosexuality with violence and other negative characteristics attributed to black men and boys by the media upset many, including noted activist DeRay McKesson.
In a Twitter thread, McKesson criticized Hussle's "homophobia," saying that the rapper was claiming that "strength is elusive to gay black men." 
"How does who I love change my ability to wield and/or challenge power?" he wrote. "To many, gay black men… are tools, objects to be used for a purpose. But they are not peers, people equally worthy of respect."
.@NipseyHussle's homophobia is more common than one would hope. In his comments are the idea that to be a gay black man means that one cannot be strong — that strength is elusive to gay black men.

How does who I love change my ability to wield and/or challenge power? pic.twitter.com/QyiUtZzK7N

— deray (@deray) January 8, 2018
Hussle responded to criticism from McKesson and others on Twitter by saying that he didn't have to be "politically correct." "I don't look down on gay people," he continued. "I take issue with the larger agenda… And my conclusion is there is AN AGENDA."
I ain't gotta be politically correct becuae I ain't standing on Nobody else's platform…I believe in LOVE and acceptance but u ain't gone piss on my head and tell me it's raining….NONE. I see Whas going on. Y'all should too. #VictoryLap 2.16.18 tho 🏁

— THA GREAT (@NipseyHussle) January 8, 2018
I don't look down on gay people I love all Gods children foreal. I take issue with the larger agenda.and I'm VERY WELL INFORMED contrary to my appearance. And my conclusion is there's AN AGENDA…we can go fact for fact and get u some understanding if you'd like. If not God bless https://t.co/DvewsKGojS

— THA GREAT (@NipseyHussle) January 9, 2018
More from Complex