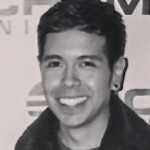 Noted king of the crops Diddy is back at it again. Following the Grammys, Diddy took to Twitter to post a picture of Jay-Z, Kendrick Lamar, and Nas, but Twitter sleuths noticed something was up with the picture pretty quickly. Diddy posted the photo in question with the caption, "3 Kings! GREAT FRIENDS! Love you guys. #BlackGreatness," but French Montana put up something a little different on his Instagram.
Twitter figured out that not only had Diddy done another one of his legendary crops, he also straight-up photoshopped French Montana out of the photo.
Despite the two being friends, and Diddy not even appearing in the photo himself, Diddy posted the very clearly photoshopped image to his Twitter to the amusement of those who saw the original, unedited photo. Even better (or worse), the version Diddy posted cropped out Fabolous, too. This is definitely the most Diddy thing Diddy has done so far this year—a list that includes giving Ellen ping pong paddles with his face on them.
Previously, Diddy cropped Kylie and Kendall Jenner out of a photo much to the delight of everyone online. Diddy is close friends with the Kardashian klan, but as he's proven once again, nobody is safe when it comes to a good ol' Diddy crop. Now we've learned they're not even safe if they managed to make it into the center of the photo, either.
More from Complex